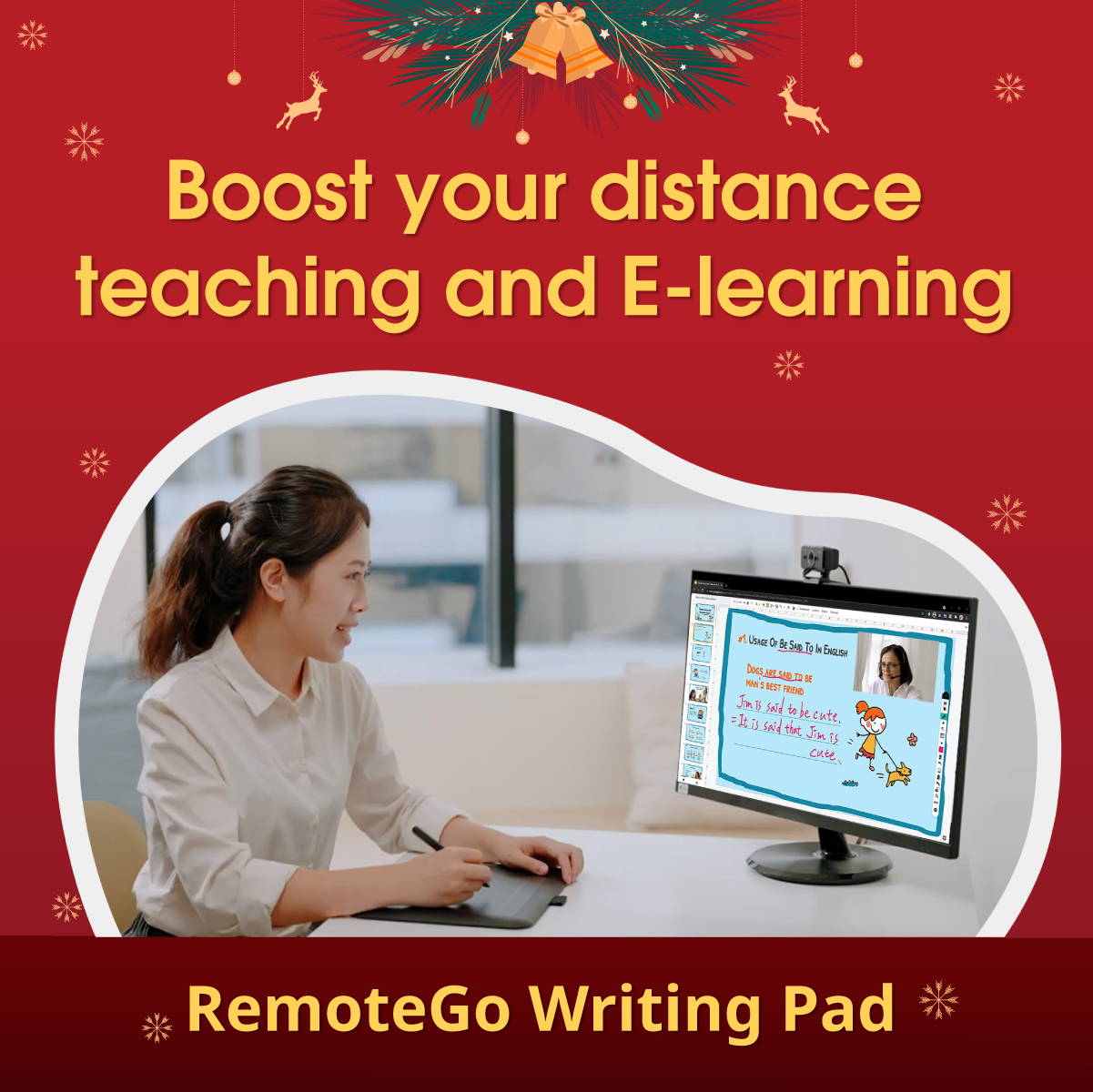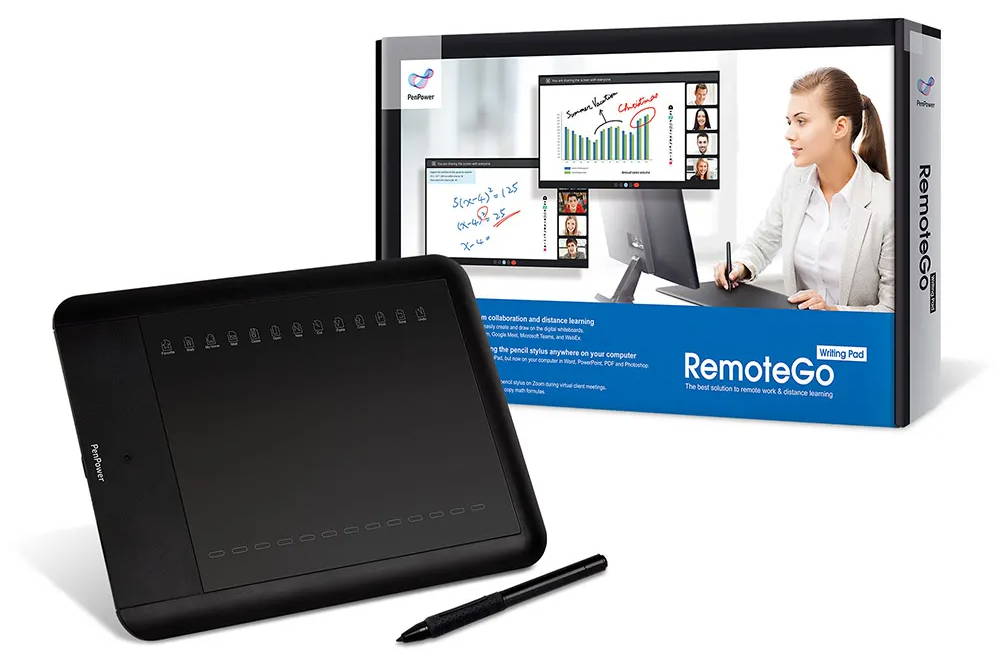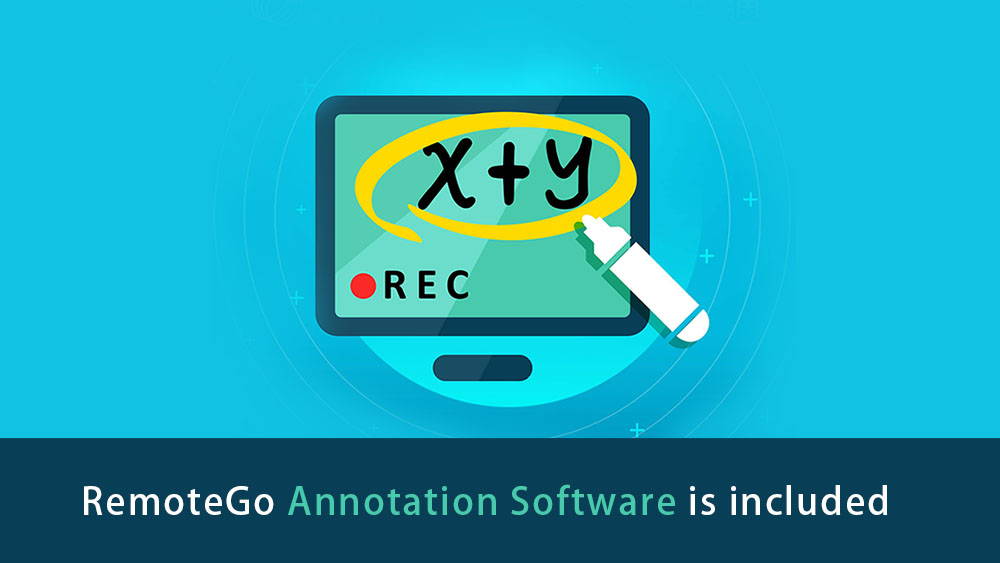 This all-in-one package contains:
🎁 Writing pad
🎁 Multi-function annotation software
🎄 Christmas special
Buy a set, Get 25% off!
$67.46 $89.95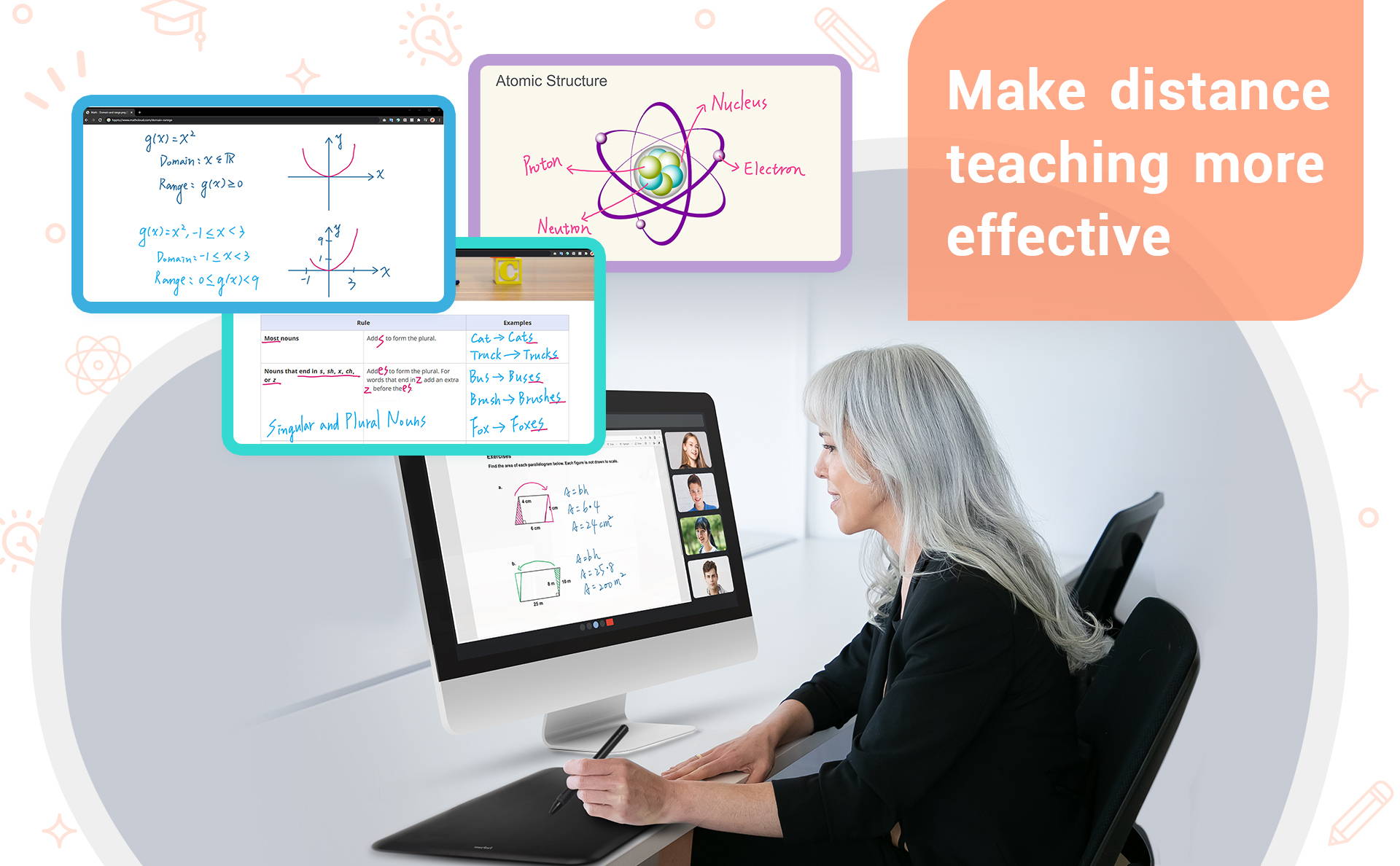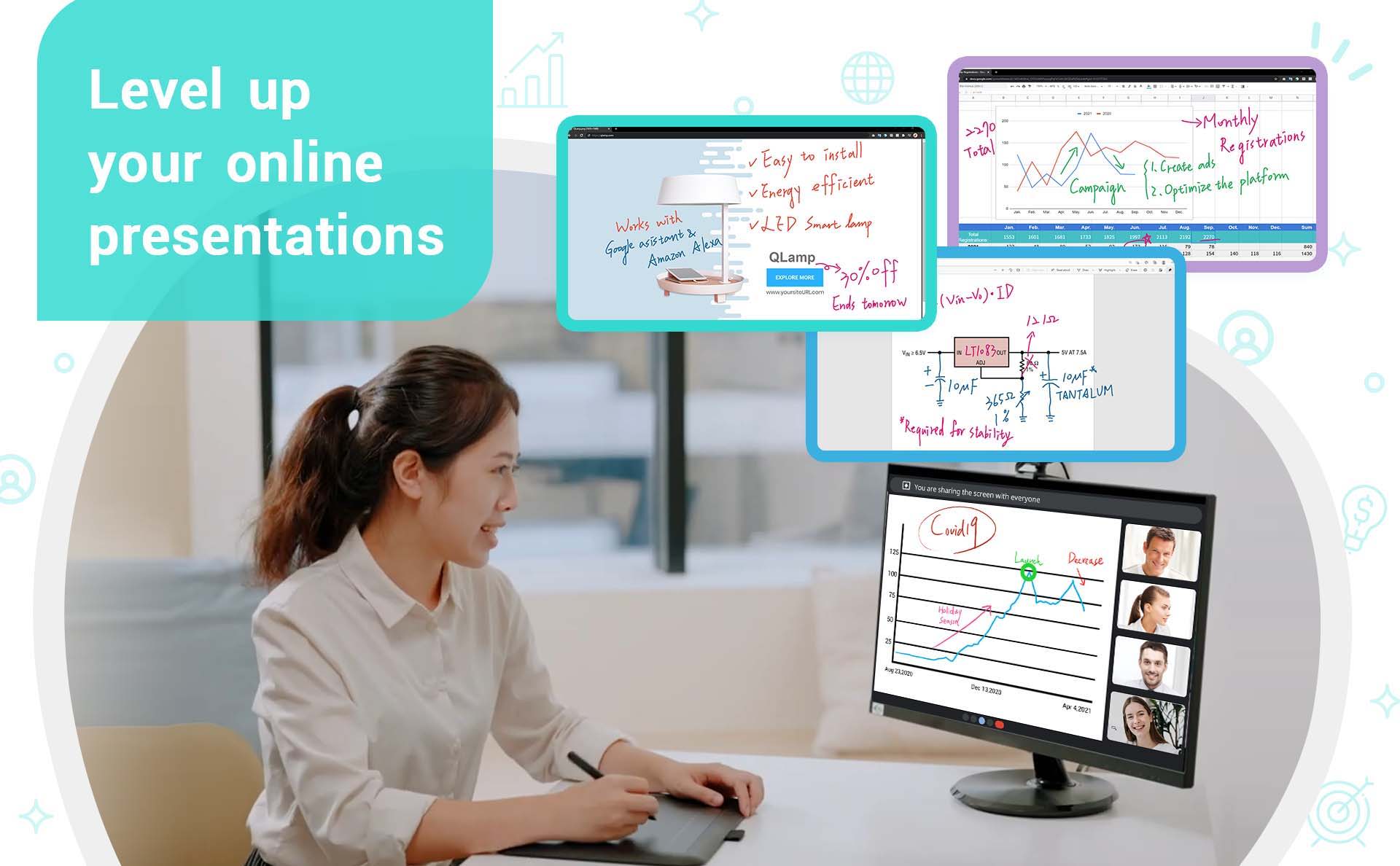 Writing with a mouse is too scratchy and clumsy?
Now's the time to start using a Writing Pad. It will automatically smoothen and tidy your handwriting, making it more legible and natural for your audience.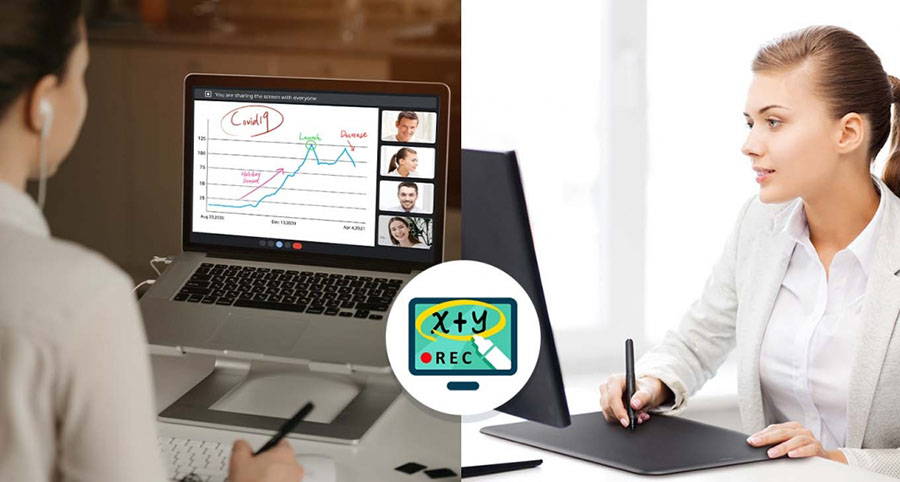 Experience online learning and video conferencing as if you are physically there
Efficiently deliver the content of online learning with precision in your own handwriting. Purchase the RemoteGo and discover the wonders of a sensitive pressure writing pad along with multi-functional annotation software. Simplify even the most complex topic with a straightforward and precise way of explaining.
Compatible with Zoom, Google Meet, MS Teams and Webex
RemoteGo Writing Pad supports multiple video conferencing platforms and is fully compatible with both Windows and Mac operating systems.
Whatever you use, we have you covered.
---
This package includes multi-function annotation software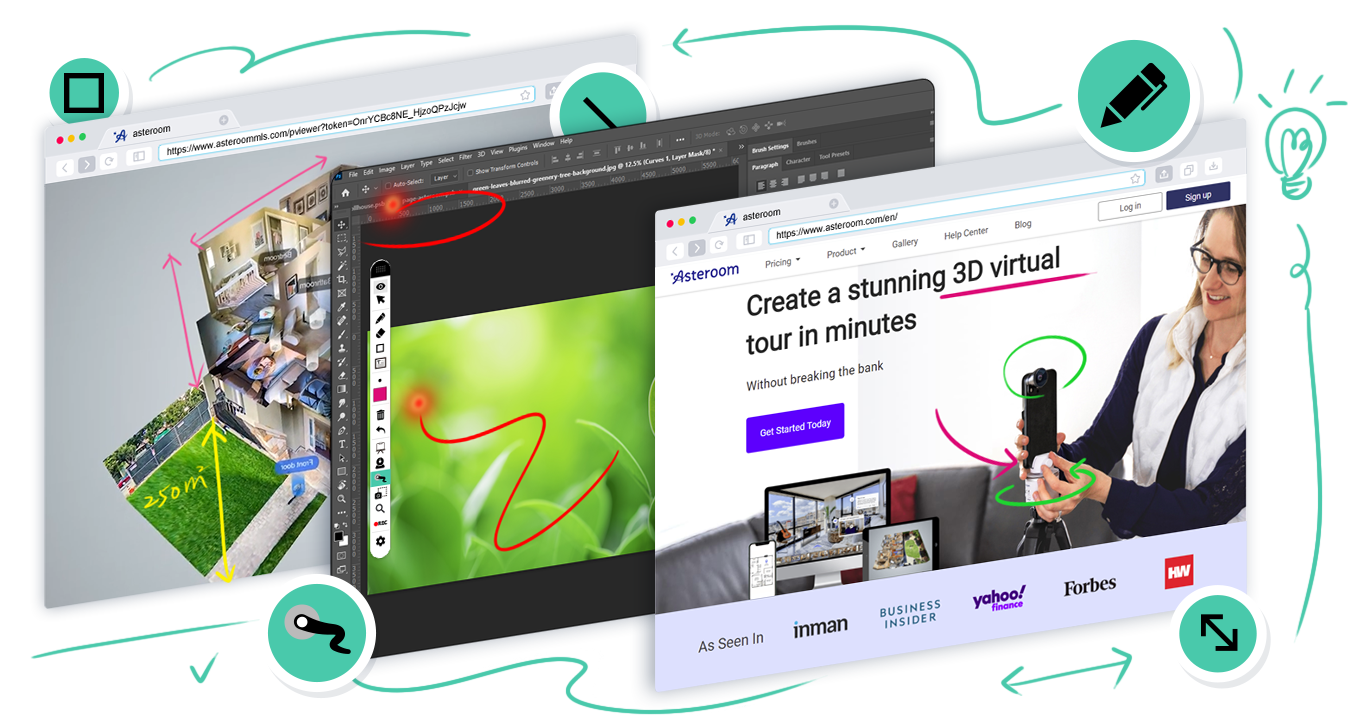 Annotate anything!
Including web pages, documents, pictures, PDFs and applications
● Customize the color and thickness of the built-in highlighter and brush. Directly open a webpage and add handwriting on the page.
● Level up your presentations. Supports annotation in PowerPoint, Word, Excel, etc.
● Educational applications: Teachers can convert test papers into images or PDFs and easily insert comments.
● Content creators on YouTube can also easily add handwriting over an application, to aid tutorials and make content more engaging and personal.
Digital whiteboard, perfect for explanations


● After selecting test questions, the software will automatically show a digital whiteboard where teachers or lecturers can write mathematical or grammatical formulas.
● The digital whiteboard provides drawing tools for quickly creating flowcharts, circles, lines, and arrows to assist discussions and teaching.
● The digital whiteboard background color is customizable (Black/White).

Screen recording feature to record lessons and presentations in full
● Teachers can pre-record materials before class to assist students' learning.
● The built-in Webcam shortcut can simultaneously record the teacher's face.
● The built-in text toolbox allows users to write everywhere.
● Please refer to the Quick Guide for the details of all the exceptional functions of RemoteGo annotation software.


Reviews and Recommendations

" Ever since the pandemic, everything has shifted into distance learning. I was struggling with crooked handwriting from using a mouse. Fortunately, I came across this remote writing pad. It turned all the test papers into PDFs and allowed me to directly add notes on them."

- Elementary School Teacher

" I originally intended to buy an iPad but it was way too expensive. Then I noticed my classmate was using the writing pad. Now I also use it myself to write notes and draw on the computer. Whenever I need to have online group discussions, I can quickly write down my idea and present it to the teacher and classmates. "
- High School Student

" This is very helpful for video-conferencing and cross-nation communication. We could freely insert handwriting or flowcharts on the engineering diagrams to speed up the discussion and improve understanding within the teams. "


- Remote Worker


" Due to the pandemic, it is less likely for me to physically meet with my clients and present our service. I am very grateful to purchase this RemoteGo. I could add notes on our company website. Later I also found out that the button on the pen could let me shift between a laser pointer to other drawing tools. It completely helps me to present our product clearly to clients even from home. "
- Sales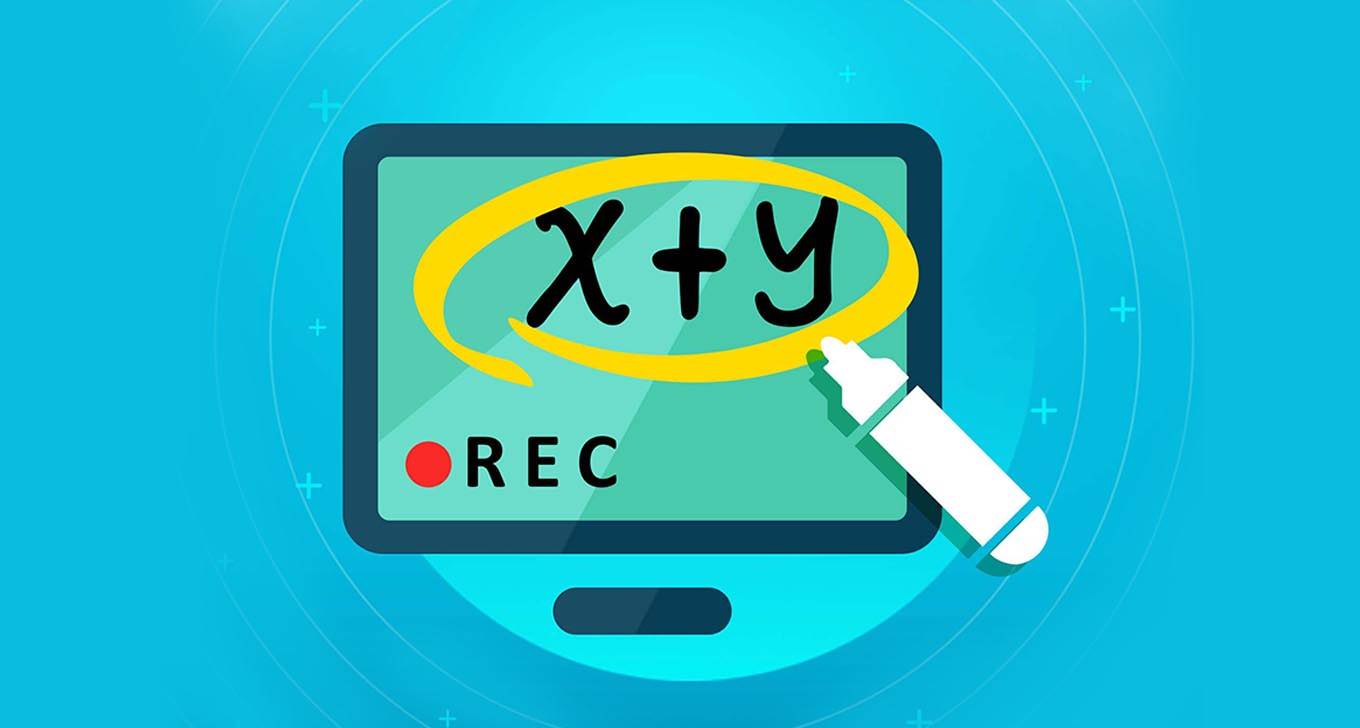 RemoteGo Annotation Software
● Annotate anything, including web pages, documents, pictures, PDFs, and applications.
● Digital whiteboard, perfect for explanations.
● Screen recording feature to record lessons and presentations in full.
● Compatible with both Windows and Mac operating systems.
* This software is only applicable to RemoteGo writing pad.
---
1 x RemoteGo Writing Pad
1 x Battery-free Stylus
1 x Pen-Clipper
1 x USB Cable
5 x Replacement Pen Nibs
1 x Quick Guide